Just a Quick One – Blog 3.5 #MAD405
Dropbox sent me an email.
It said
"Come back to Dropbox!"
I didn't think I even registered on the software's radar. Other than its daily insistence (for 2 months) that I was 50 Gigs over my 2 Gig allotment (and in spite of the fact that I had less than 1 Meg stored) we rarely communicated.
Who knows what machines want?
Sure I dropped by from time to time for a quick download and it was pretty much one sided.
Not only is Dropbox aware, it is
emotional
. (It is not alone. Word keeps trying to correct my grammar (and spelling)).
"-Dropbox has been feeling lonely recently :-( "
, it said.
Needy machine.
Maybe I shouldn't call it "it".
Is this the vanguard, the first salvo fired in the apocalypse? Man vs. Machine.
The rise of
Skynet
?
Can we avoid Armageddon?
Maybe I should write.
More Apocalypse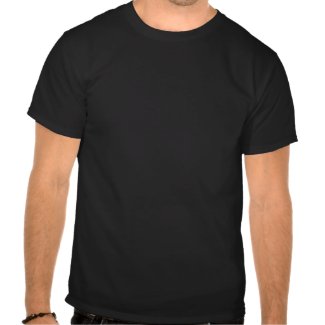 Apocalypse Livestock Shirt
by
damccaskill
Check out other Merchbooth T-Shirts at
zazzle.com