I am looking for work. A job. A career.
Being in the Information Technology field I have worked full-time, part-time and projects so I am prepared for long or short term employment.
I read a lot of posts related to job hunting and have made some observations.
The
take-away
from the last article I read was that there is an
enormous probability
that your resume/cover letter will
never be seen
, and that Human Resources managers advise you, the job seeker, to speak directly to the hiring manager. Good advice.
You may be wondering why that masterpiece of literature and information you crafted for submission to a prospective employer will not see the light of day (or the glow of a monitor).
Numbers
.
Employers receive hundreds, even thousands of applications from all over and they just can not practically spend the time going through each and every resume and cover letter they receive. Some of the larger corporations may use electronic means to sift through the e-pile and discard the
Englishly
challenged but the use of American vs. Canadian dictionaries could send your resume off with the rest of the detritus. I find no humor/humour in that.
If the hiring manager wants a short list of 5 interviewees, the HR manager may
not
peruse all 832 of the finely wrought applications received. If they are like most people they will use the law of Last Place. Why are your keys in the Last Place you look? Because you don't keep looking once you have found them.
So, having found 5 applicants that fit the requirements, the HR manager's work is done. Why would they keep looking? Your missive fades into the ether.
What is the best strategy a job seeker can use in a situation like this?
Be one of the first few to send in your resume?
No
.
Every one who emails after you will be nearer the top of HR's email.
Be one of the last to send in your resume?
No
.
What if HR orders their email alphabetically ascending by email address or by attachment size instead of chronologically?
Does this mean you shouldn't bother polishing up your resume?
If you are in IT,
YES
!
Everyone else, carry on as usual.
The odds are not good but you buy lottery tickets anyway don't you?
What did I take-away
from this article? Companies choose from the first few adequate applications they review. They may hire a STAR but having interviewed few out of 832, the odds aren't in their favor/favour either.
What should you take-away?
Speak directly to the hiring manager.
It's a numbers game, it's not personal.
Employed people are no more adequate for the position than you would have been had you the good fortune to have your resume reviewed.
Need stamps for your snail mail?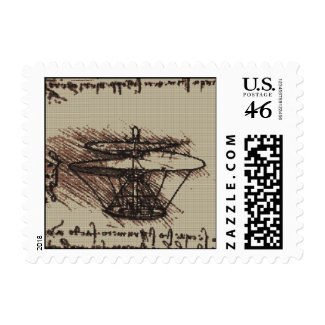 DAVINCI HELO
by
dequilla
Browse more
Original Postage