The problem with posting "Whats on your mind" is that people expect you to follow up with another thought.
My Dad used to tell me "You've got another think coming".
Bet he didn't think that I'd take so long between thoughts :)
Gratuitous product advertising, but you needed a mushroom T shirt anyway...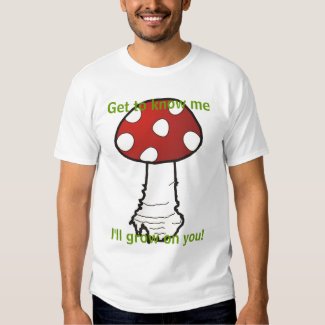 Shroom Shirt
by
shiomi
Browse
Shroom T-Shirts